A Picture Perfect Day
With Covid-19 related regulations restricting me to local areas, I once again headed to the Whitewater Wildlife Management Area on March 30 to check on the Spring Migration.
Despite getting up early, I still missed the sunrise but was treated to the sun burning off fog in the Whitewater River Valley.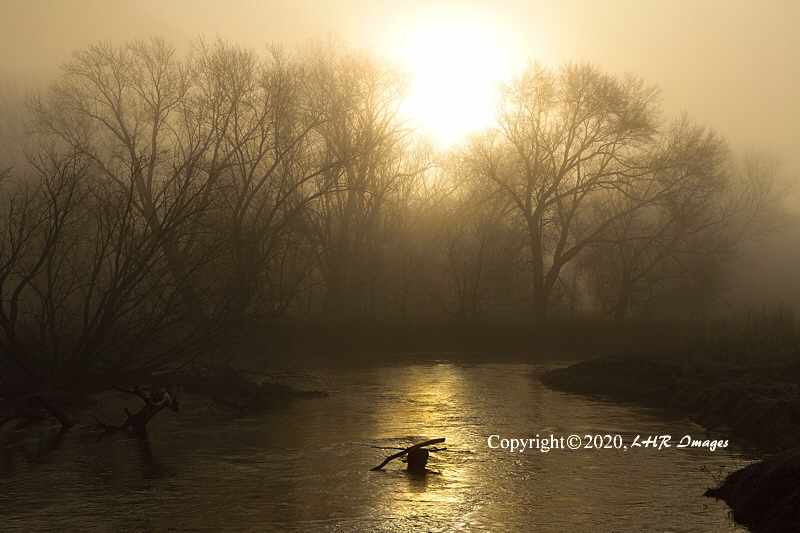 Although my objective of the day was wildlife, I immediately switched to landscape mode. I love foggy mornings, especially when the sun is penetrating the mist and casting a golden glow. I was in heaven as I found composition after composition.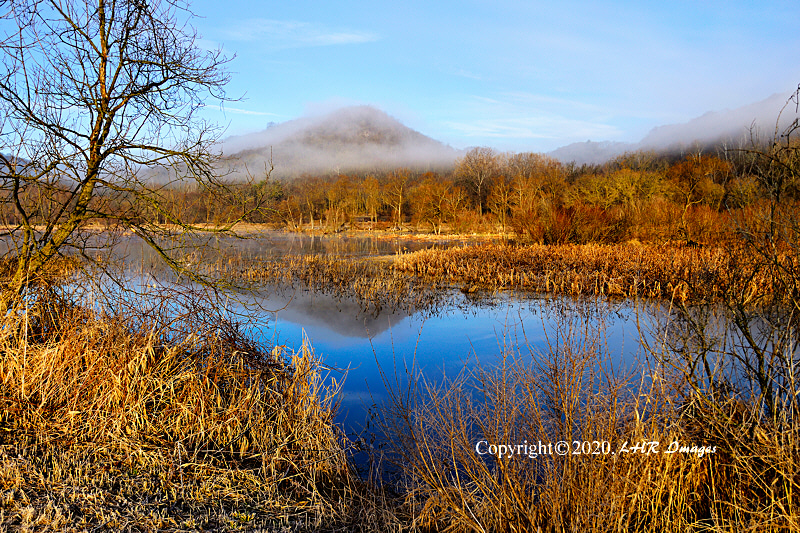 As the fog cleared, the light was perfect for photography. After taking a few more landscape photos it was time to switch to wildlife, and I discovered several new species had arrived since my last visit.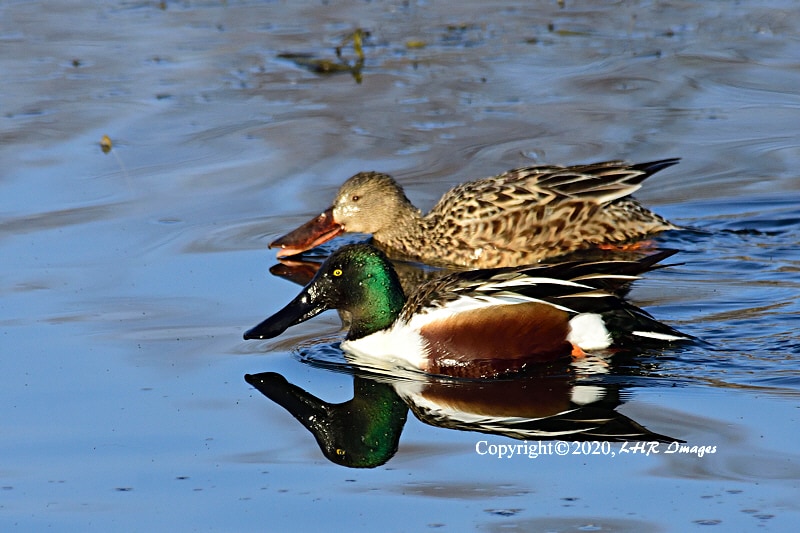 The first of the newcomers I came across was a flock of Northern Shoveler Ducks, the males quite attractive, despite their long bills, as they were lit by the sun. Those bills are perfect for rooting around in the mud on the bottom of the lakes and ponds, as they probe for tasty morsels. The female, as usual, has more drab coloring so she can't be spotted very easily as she incubates the eggs.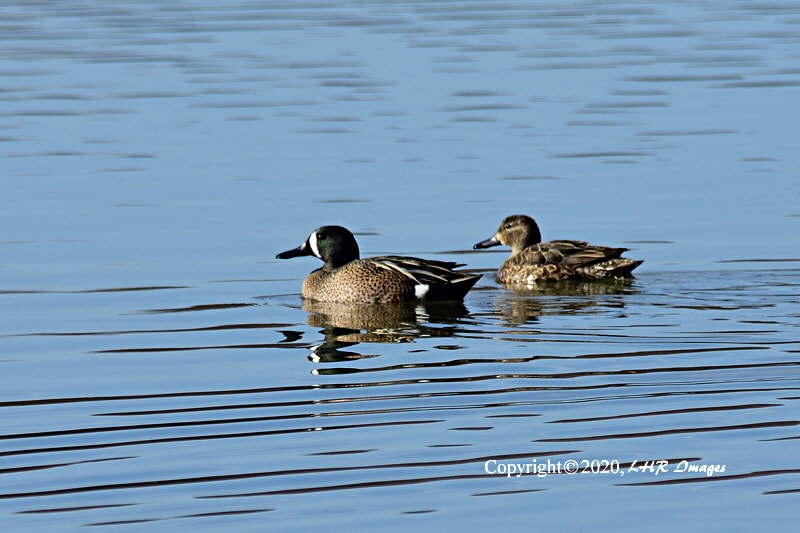 Blue Winged Teal had also arrived and, like the Northern Shovelers, were very cooperative.
Next, I found a Pied Billed Grebe in a pond. They are divers and can stay underwater for amazing amounts of time. It's always a guessing game where they'll pop up next. Eventually, a second one joined the first, presumably a mate but with Pied Billed Grebes there's no way to distinguish between male and female at a distance.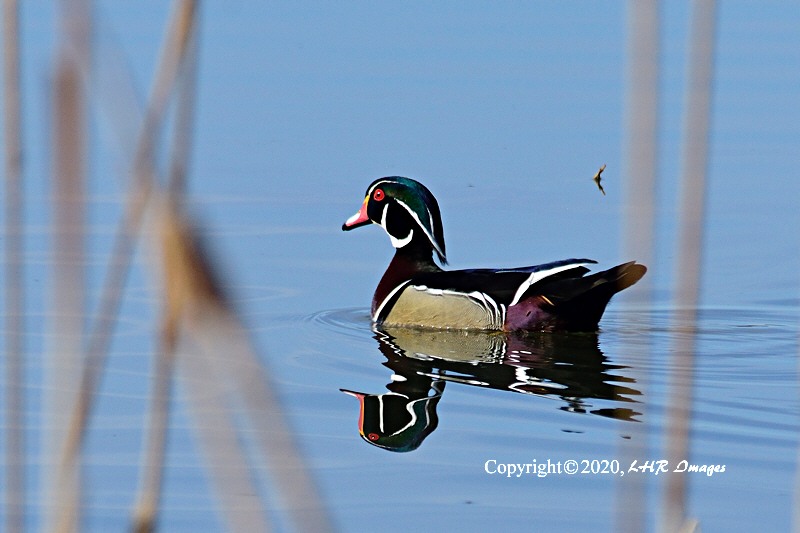 While I was busy photographing the Pied Billed Grebes, a pair of Wood Ducks surprised me by swimming out of the reeds right in front of me! These beautiful ducks, my favorites by far, are normally quite wily and it's not often that I've been able to get close enough for decent photographs. This really made my day. The male is pictured above, the female below.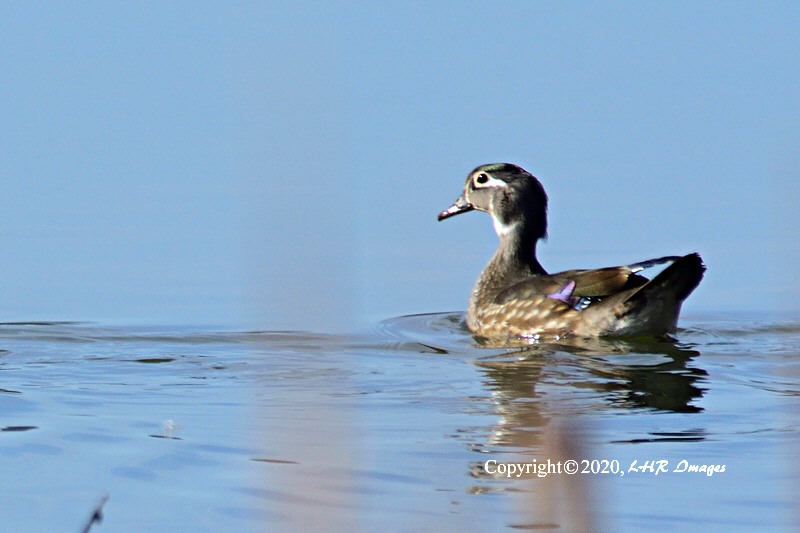 My first of the year (FOY) sightings were rounded out by a Painted Turtle, Dark Eyed Junco and Song Sparrow (all pictured below):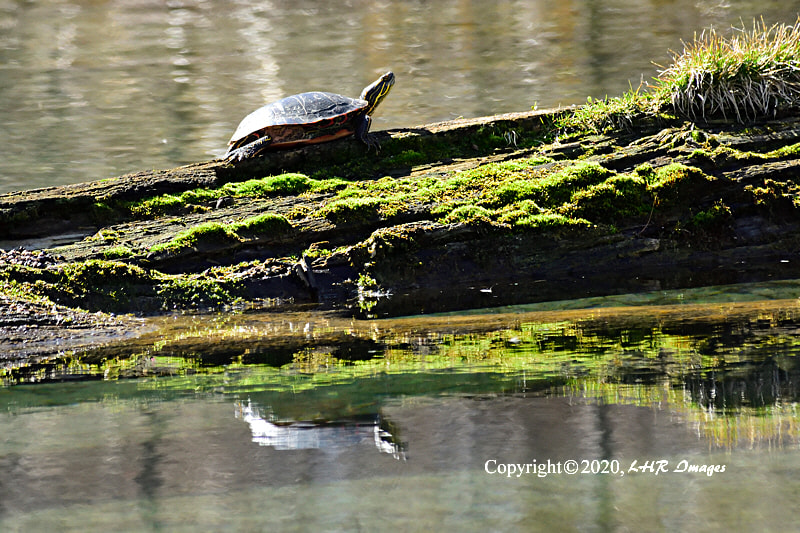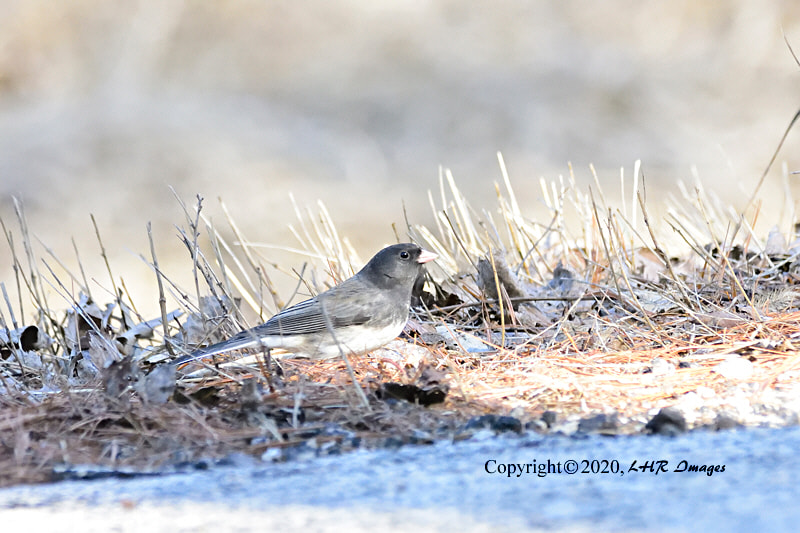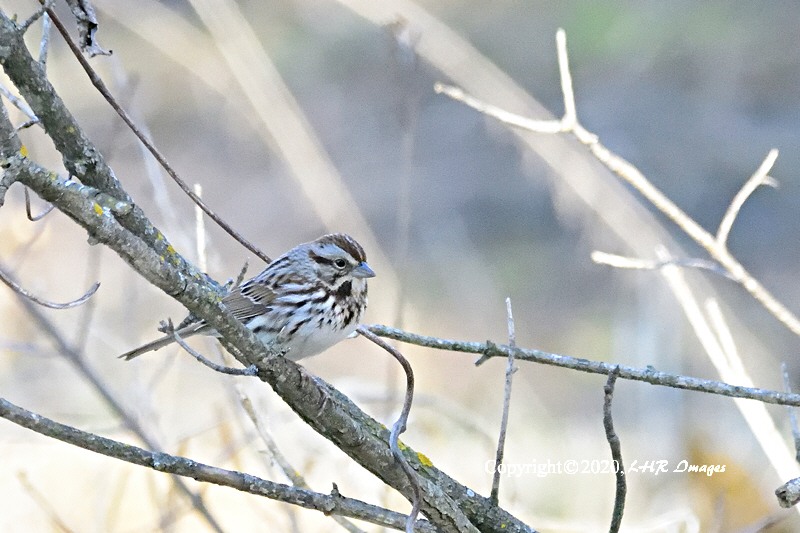 Most decidedly a Picture Perfect Day!