Halfway Through January Already!
It's hard to believe that we're halfway through January already. On the other hand, I've packed a lot into the last 16 days... To catch you up: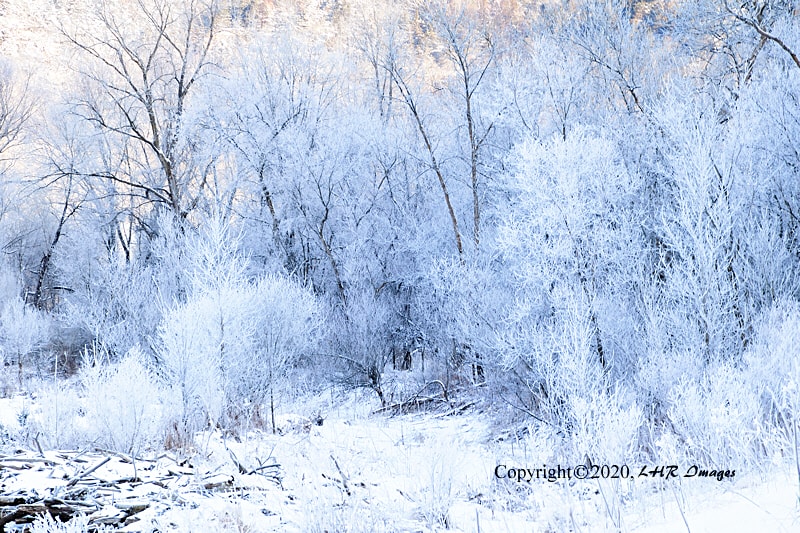 JANUARY 1, 2020 - I started out the year with a bang, setting out on the right foot to keeping my New Years Resolution to spend more time on my photography. With fantastic weather, I headed to nearby Whitewater State Park where I found plenty to photograph from trees covered in hoar frost to cliffs powdered with snow and even some vestiges of fall.
Eventually, it clouded up so I set out on the Inspiration Point Trail, taking a side trip to Chimney Rock along the way. I took video of the hike which I subsequently uploaded to YouTube. It can be viewed here.
Giving up on seeing the sun again that day, I headed towards home. All of a sudden, the skies cleared and gorgeous light bathed the rural landscape I was passing through. I quickly found a subject and captured a few more photos before I continuing for home.
The photos I made that first day of the new decade form the basis of my Embrace Winter gallery.
SOME DAYS YOU WIN - I seized another opportunity to venture out on January 10. This time, under leaden skies, I headed to Whitewater Wildlife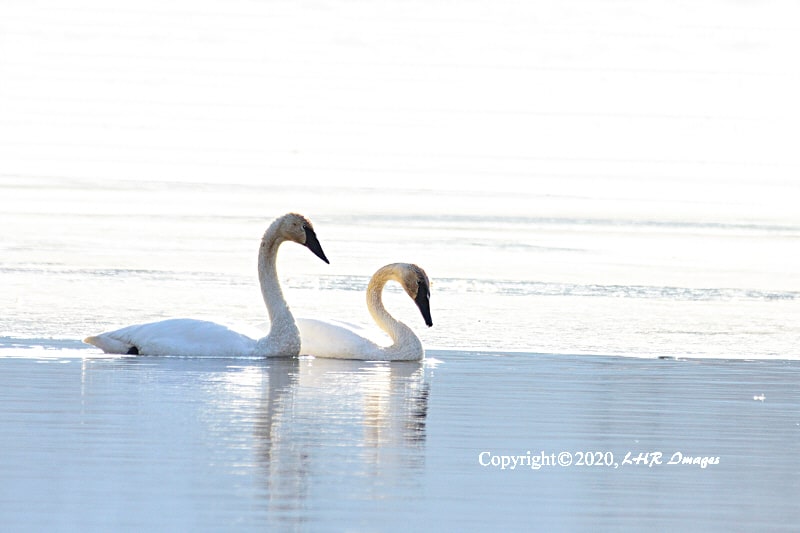 Management Area, which is located a few miles north of the park. In December, I'd encountered a flock of swans there and I was hoping, against hope, to be able to get some closer photos of them. When I first arrived, the light was terrible and the swans were snoozing on the ice across the lake - not only uninteresting but also way too far away. I headed back towards the car but then, unexpectedly, the sun came out AND a new family of swans flew in. These last swans seemed to be more interested in swimming and feeding and the light was suddenly fantastic! I carefully moved to a position where the new arrivals were back lit. They still were a bit further away than I would have hoped but I was able to capture some usable images! I especially liked the one shown here.
After spending some time with the swans, I decided to go in search of some American Bald Eagles. In the winter, large numbers of these majestic birds can be found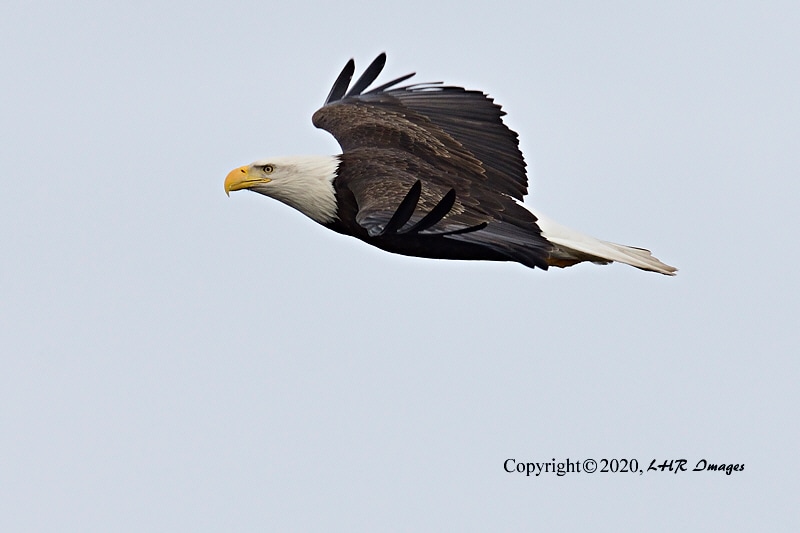 along the Mississippi River wherever there's open water... and fish! I checked a few places along the river, finally finding a significant number of birds at Colvill Park in Red Wing, MN. By this time, the clouds had closed in once more but some of the eagles were active and I was able to get several fine bif (bird-in-flight) shots including a few that I consider my best eagle flight shots ever! I hung around until the light faded and then, reluctantly, headed home. It had been a great day to be out in nature and very productive as well. Some of the photos I made that day can be viewed in my Wildlife Gallery.
SOME DAYS YOU LOSE - January 14, hoping for a repeat of my prior trip, I once again headed to Whitewater Wildlife Management Area. This time, I was there earlier in the day and had my portable blind along, hoping for some closer shots of the swans. It stayed cloudy and all the swans were content to stay asleep on the ice. I took a few shots but none were noteworthy. After a few hours with nothing happening, feeling very cold, not to mention discouraged, I gave up and headed back to the car. The sun didn't come out and no newcomers showed up either. Hoping for better luck with the eagles, I headed on up to Colvill Park. There were eagles around but, again, very little activity. Even though I did photograph a few flyovers, nothing compared to the previous outing. That's how it goes with nature photography -- and, particularly wildlife photography. The losing days make the winning days just that much sweeter. And, even on the "losing" days, I take pleasure that I spent the time out in nature... photos or no photos.
COMING UP - Next week, I plan to spend a few days in the Sax-Zim Bog located in Northern Minnesota. Tune into my next blog for info about the bog -- and, hopefully, some fine photos. In the meantime, check out my Facebook and Instagram Pages for more photos from my photographic excursions, large and small, near and far.