Sax-Zim Birding Festival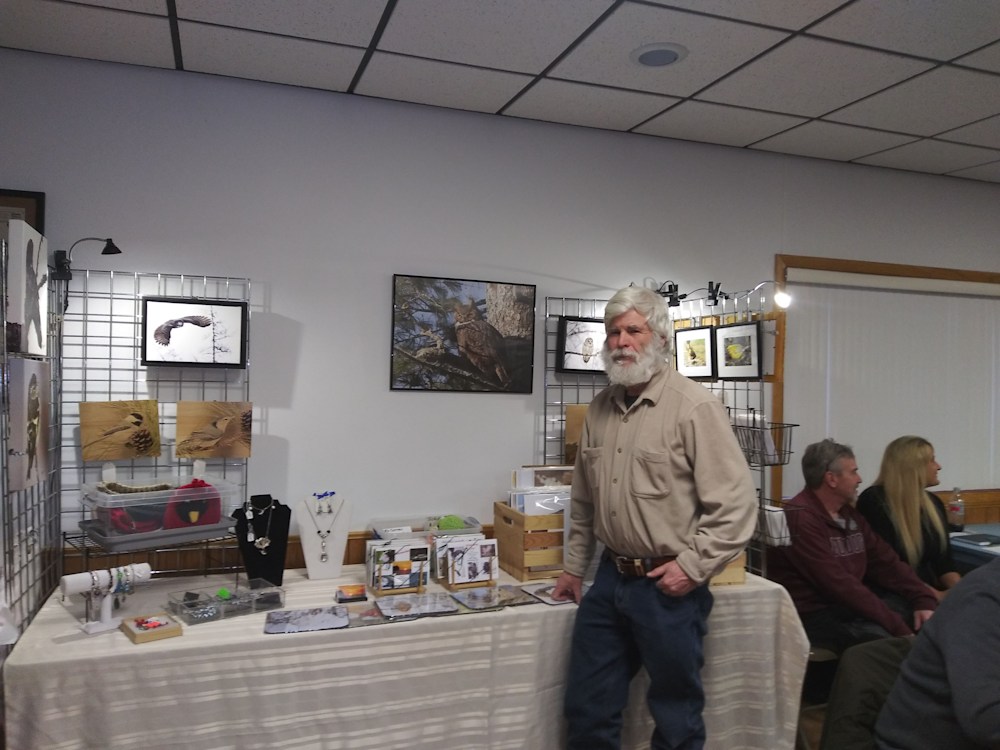 Once again, this year I signed up to be a vendor at the annual Birding Festival which was held in Meadowlands, MN February 14-16, 2020.
This year's edition of the festival attracted people from 24 states and one Canadian Provence. There were excellent speakers for the evening programs and delicious dinners but the main attraction of the festival is going on bus tours where knowledgeable guides will help the participants find the birds. Many of those attending achieve multiple "lifers" over the course of the intense 3 day program.
From a vendor point of view, the festival is never a "barn burner" but the cost is low. For me, this year was better than most, in terms of sales. From a personal point of view, the low sales expectation is mitigated by the fact that I'm able to also get away to find wildlife to photograph.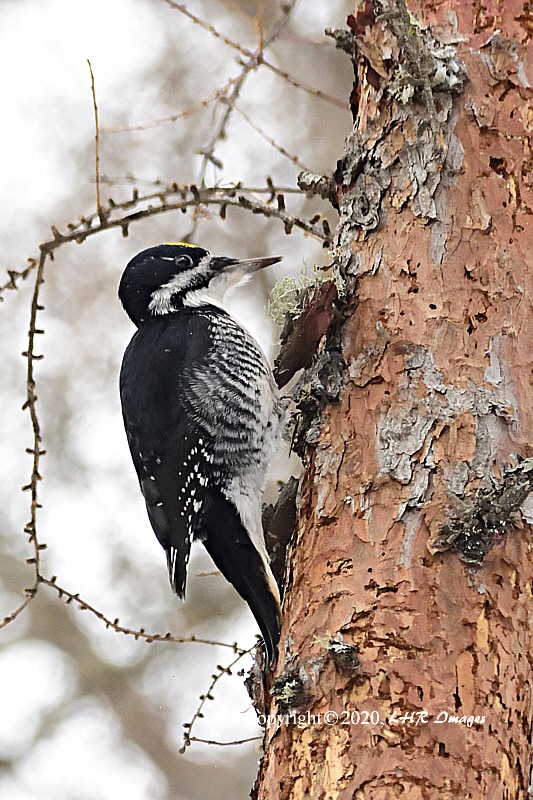 On Saturday, the 15th, I roamed the Winterberry Bog, once again on the prowl for the male Black Backed Woodpecker that had eluded me the prior month (click here for my blog about my previous trip)... And, this time, I found one! He was fairly far up in the tree and was obscured by small twigs and branches most of the time but persistence paid off and I managed a few decent photos.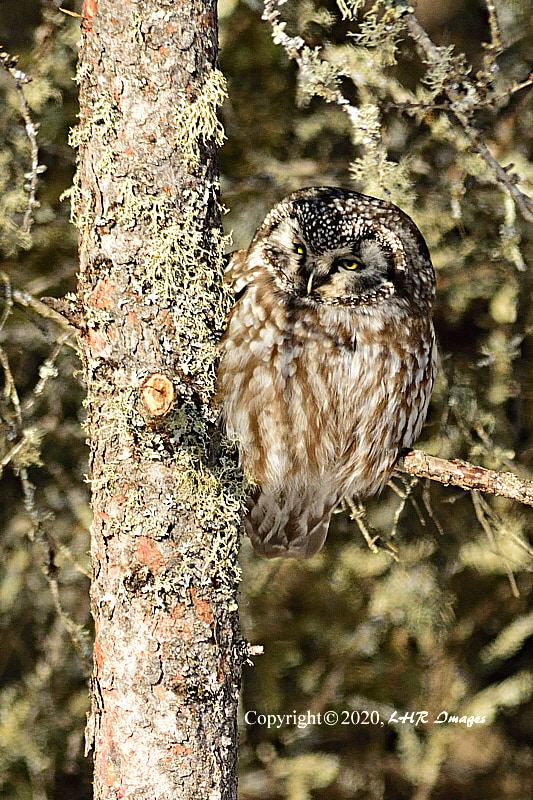 After this success, I wasn't really sure what to look for on Sunday so just drove around seeing what might turn up. I came across a group of photographers intent on something and soon found out that that "something" was a Boreal Owl. These small owls only come this far south every few years and I knew it had been reported in the bog over the last several weeks (actually, starting the day I came home from the bog on my previous trip). I managed to get a few shots of this cutie before shadows started making photography difficult. And, I needed to get back to my table in any case.
The Birding Festival is sponsored by the Toivola Meadowlands Development Board in cooperation with the Friends of the Sax Zim Bog. Stay tuned to the "Friends" website for information about next year's festival which is held in mid-February..